The Preserve at Silver Spring is proud to recommend these preferred vendors that share our dedication to excellence. The Preserve receives no referral fee, commission or other compensation if you decide to work with one of these vendors.
By listing vendors, The Preserve is simply stating that its staff has worked with them and can attest to their past quality and professionalism. Other vendors are welcome and we look forward to collaborating with yours for a wonderful, memorable event. Please note that all food and beverage excluding wedding cakes is to be provided by The Preserve at Silver Spring.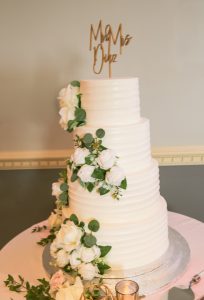 Lindsey Cole Photography
(414) 721-6451
Lindseycolephotography.com
SB Photography
(414) 220-0022
Sbphotoanddesign.com
Lindsey Weber Creative Co.
lindseyweberphotos@gmail.com
Blackline Limousine
6925 S 6th Street, Suite 200
Oak Creek, WI
(414) 481-2599
Hyatt Place Milwaukee - West
Reduced Rates with ten rooms or more, Free shuttle, One complimentary night
11777 West Silver Spring Drive,
Milwaukee, WI, 53225, US
414-462-3500
Homewood Suites by Hilton Wauwatosa Milwaukee
Discounted Rates
11320 W Burleigh St, Wauwatosa, WI 53222
Greg Stovall
414-944-7897 or Gstovall@tharaldson.com
Hilton Garden Inn Milwaukee Northwest Conference Center
11600 West Park Place, Milwaukee, WI 53224
Shuttle transportation available at an additional cost, Reduced rates, Complimentary Junior Suite for the Bride and Groom the night of their wedding
Aggie's
7328 W. Greenfield Ave.
West Allis, WI 53214
(414) 482-1288
Carries Crispies
(414) 858-8228
Carriesscrispies@gmail.com
Carriescrispies.com
Gigi's Cupcakes
2751 N. Mayfair Rd, Suite G
Wauwatosa, WI 53222
(414) 777- 7465
Nothing Bundt Cakes
1800 W. Bluemound
Brookfeild, WI  53045
(262) 794-0119
Nothingbundtcakes.com
Simma's Bakery
817 N. 68th St.
Milwaukee, WI 53213
(414) 257-0998
Sweet Perfections Bake Shoppe
1501 Paramount Dr.
Waukesha, WI 53186
weddings@sweetperfections.com
(262) 446-2253
Midwest Sound
DJ Entertainment and Photo Booth
(262) 751-2900
https://www.midwestsoundwi.com/
All-Star Music
DJ Service, Photo Booth, Ceremony Audio, Room Lighting, and more
(414) 405-3675
Allstarmusicdj.com
Vegas On Wheels
Casino Games
(262) 549-3559
Sound By Design
DJ Entertainment, Lighting, Sound, Photo Booth, Videography
Michael Walters Orchestra
Live 5-7 piece band with brass instruments, keyboard, and vocalist(s)
(847) 341-8072
Ring Tunes
Dj, Photobooth, Dance Lessons, Live Music, and officiants
(414) 807-2648
Casey Becker
(262) 617-9051
Derek Dube
(414) 881-2540
Paul Costanzo
(414) 425-2525
Memoriesbycostanzo.com
EZPZ
(608) 571-3979
Ezpzmarquee.com
Cover it with Class
(262)343-2581
Contact- Stephanie
Bon Voyage Travel
Union Grove, WI or
Waterford, WI
(262) 514-2022
Agent- Ann Kirkman
BRIM CAFE
409 Delafield Street
Waukesha, WI 53188
262-292-1322
https://brimcafe.com/catering-3/
IRENE'S CATERING
1841 W Lincoln Ave
Milwaukee, WI 53215
414-645-4469
CHEF JACKS
215 South St
Waukesha, WI 53186
262-549-5558
PRIME MINISTER
517 N. Main Street
Thiensville, WI 53092
414-803-5177
SLO MOTION BBQ
N64W22648 Main St.
Sussex, WI, 53089, US
262-822-1402
TUSCAN HALL
409 Delafield Street
Waukesha, WI 53188
262-292-1322
BELAIR CANTINA
250 High St,
Brookfield, WI 53045
414-208-0860
SMOKE ON THE WATERSLOPPY JOES
3723 Hubertus Road
Hubertus, WI 53033
262-628-1800
FROM SCRATCH CATERING
N56W6287 Center St
Cedarburg, WI 53012
(262) 618-4661
CONTACT US
Pro Shop: 262-422-2105
Banquet: 262-422-2280
Golf Operations: 262-665-3662

LOCATION
N56 W21318 Silver Spring Dr.
Menomonee Falls, WI 53051